As a Mica Powder Manufacturers, share it with everyone.
The main uses of vermiculite: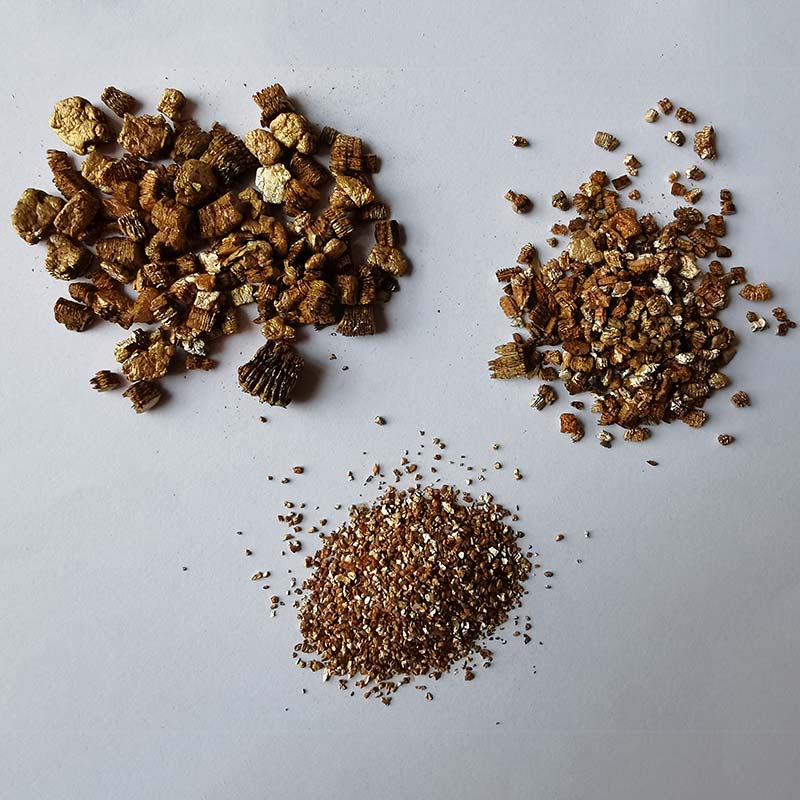 Exfoliated Vermiculite
Construction: lightweight materials, lightweight concrete aggregates (lightweight wall powder, lightweight mortar)
Heat-resistant materials Wall surface materials, fire-resistant boards, fire-resistant mortars, and fire-resistant bricks.
Heat preservation and heat insulation: sound-absorbing materials, underground pipes, greenhouse pipes, heat preservation materials, indoor and tunnel interiors, walls and ceilings in public places.
Metallurgy: steel frame cladding material, iron making, casting slag removal, high-rise building steel frame cladding material, vermiculite bulk material.
Agriculture and forestry: horticulture, golf course lawns, seed preservatives, soil conditioners, wetting agents, plant growth agents, feed additives.
Marine fishing industry: fishing erbium.
Other aspects: adsorbents, filter aids, active carriers for chemicals and fertilizers, sewage treatment, seawater oil adsorption, cigarette filters, explosive density regulators.
Vermiculite with different diameters has different uses
+20 mesh: house insulation equipment, household refrigerators, car silencers, soundproof plaster, safes and cellar lining pipes, boiler warmers, iron ladles, refractory brick insulating cement.
20-40 mesh: automotive insulation equipment, aircraft insulation equipment, cold storage insulation equipment, passenger car insulation equipment, wall panel water cooling towers, steel annealing, fire extinguishers, filters, cold storage.
40~120 mesh: linoleum, roof slab, cornice, dielectric gate.
120~270 mesh: wallpaper printing, outdoor advertising, paint, increase the viscosity of paint, fireproof cardstock for photographic cork boards.
-270 mesh: golden yellow and bronze ink, paint external supplement.
Our company also has Exfoliated Vermiculite on sale, welcome to contact us.